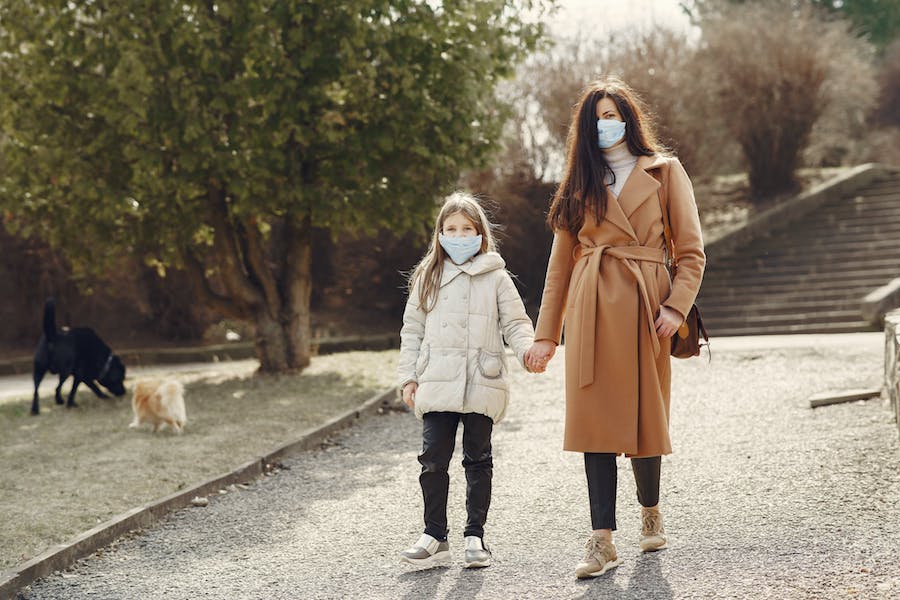 As the coronavirus crisis is evolving and restrictions are being loosened, many people and companies are wondering about what the world will look like in the post-corona times. The 'new-normal' has become the buzzword of today but not everybody really knows what it will mean. Although I suppose we all feel is that we cannot go back to what the world used to be.
The past months have introduced us to something we would have never imagined. If I told you a few months ago would you believe that soon schools will be closed, almost all public events will be cancelled, millions of people around the world will be working from home or out of work and governments will be developing some of the largest economic stimulus packages in history? Would you believe that we will be experiencing these paradox times of worldwide confinement and yet being almost permanently virtually connected with people around the world, the times where landlords and banks are not collecting payments while the homeless are staying in hotels free of charge?
I'm sure you wouldn't. It feels like we are all actors in some kind of a blockbuster, except that the story is for real.
And yet, it's amazing to see how we've adapted despite loss of control of our routines, sense of normalcy, freedom, faceto-face connections, and so on. There is some truth in the remark by Velibor Bozovic, a professor of photography in Montreal, who also experienced the war in Sarajevo: "We are incredibly capable to adapt to any kind of situation. No matter how bad it is, you adapt. You live your life as best as you can."
Times of upheaval are always times of radical change. But here we are again. History shows that crises and disasters have continuously set the stage for change. They do not just point out some areas that need to be improved but they can also rip open the cover of normality. Through that, we see possibilities which we did not realise before and which might be gained. Much can also be lost as loss and gain coexist in such trialling times although every disaster is different.
There have been several speculations about what the world will look like postcoronavirus. When it comes to businesses, some brands will need to be reenergised and revitalised. Many companies now focus on the short-term priorities and adopt survival strategies. But omitting thoughts about the future may mean winning the battle but losing the war. Business has changed, perhaps forever. Once we emerge from this crisis, there will be disruption due to supply chain links missing, little cash, people being fearful, consumer habits shifted online, to mention but a few.
The way we work will change too. I'm a big fan of working from home, or from anywhere for that matter. However, for many companies in Germany where I currently live 'physical presence' is still a proof of doing the job, which is not necessarily correct and clearly shows a lack of trust on the employer's part. I was pleased to see that the Germany's Labour Minister wants to bring in a 'right to work from home' law that will apply long after the country's coronavirus lockdown has ended. This move has come about as a response to seeing how successfully it had operated during the coronavirus lockdown. If it goes through is another matter, but this clearly shows that sometimes a painful experience is needed to push people to make the change which is long overdue.
I also believe that the crisis may have made people think about what is really important in life and that we take our little freedoms for granted. As an example, my colleague in Italy shared she was allowed to go for a walk only 200 m from her house for some weeks. Challenging not just for her but also for her border collie that needs a lot of movement. Another colleague of mine in Spain had to schedule an appointment with a shop if he needed to purchase something. Circumstances like this made me feel lucky despite the lockdown in Germany with much less strict measures.
The pandemic has seen some incredible community spirit – take the WW2 veteran in the UK who by doing laps in his garden before his 100th birthday aimed to raise £1,000 to fight coronavirus. He simply captured the heart of the nation with his heroic effort and ended up raising over £30 million. And there are many others helping directly or indirectly in the COVID-19 battle.
On the flip side, the crisis exposed some inadequate planning and incompetent leadership particularly when it comes to populists and authoritarians. In addition, it revealed several fundamental weaknesses in our society — many of which we knew about but ignored. The pandemic itself is a proof of our interdependence and interconnected world. And yet, in politics we can already see some turning inward instead of trying to unite with everybody, lend a hand, collaborate and pull in one direction. Where this will lead one can only speculate.
Considering all that has been happening, what will the world look like post-COVID-19? I think we have a choice. It can be a world that is poorer, meaner and smaller as well as less open and less free. However, it does not have to be that way. We could be headed for a world that will be better, fairer and more compassionate. But that would require unprecedented levels of global collaboration and behaviour change.
Which one it will be nobody knows right now but one thing is for certain – there is no going back.
By Tereza Urbánková
---
Tereza Urbánková is a PR, communications and marketing professional with 20 years' experience and proven success in delivering award-winning communications programmes for multinational companies operating in industries such as hospitality, retail, IT, defence, broadcast, logistics, pharma and engineering. After having lived and worked in the UK for 12 years, she moved to Germany in 2018 where she now works for Boehringer Ingelheim as Head of Global External Communication, Animal Health. Tereza is a member of the Executive Committee of the Czech British Chamber of Commerce in London. She speaks Czech, English, Spanish and Russian and can be reached through her LinkedIn profile.