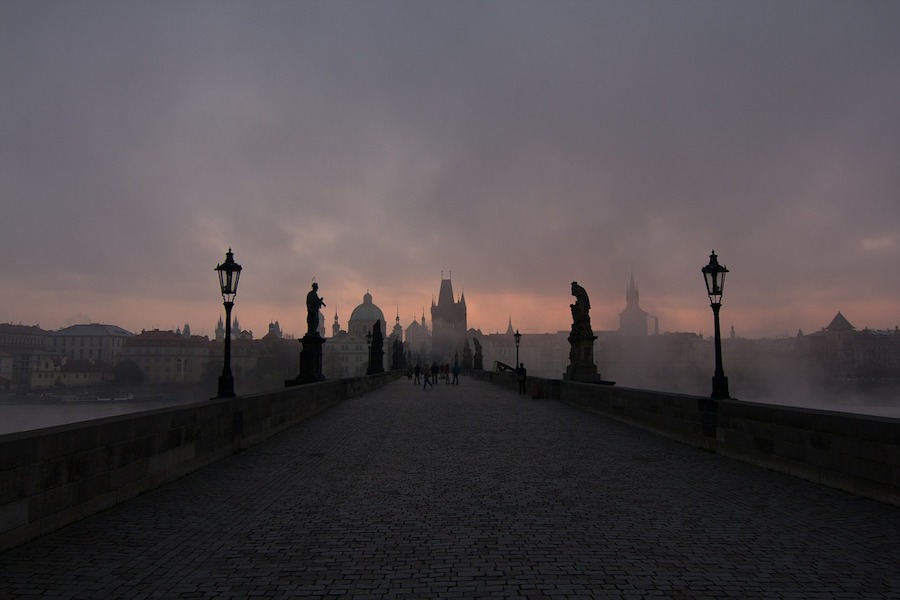 Your next destination: Prague! Imagine yourself, off your plane, ready to dive into a new culture and live new experiences. And if you're thinking "summer's officially over" and are about to close this article, don't!
I'm writing this article especially for you! You who are counting down the days to your next holiday. I bet you've been looking at flights and travel agencies, toning down your boss's speech about monthly figures and daydreaming about summer 2019.
I'm sorry to tell you, but that's 9 months away at best, but there is good news: I'll convince you to book a trip to Prague this November just by sharing 4 of the best things Prague has to offer! Yes, even in autumn! Scratch that: especially in autumn!
The Accessibility of Prague
Prague is steadily becoming one of the preferred European capitals by tourists and having lived there myself, I totally understand why. The people are extremely friendly, they speak English so don't worry, you won't get lost, and most importantly, it's affordable!
Food is affordable, beer is affordable and, in November, even the flights will be affordable! Be careful though, as holidays tend to push the prices a little higher, and the Czechs celebrate one of their most important holidays on the 17th November, a date that commemorates the Velvet Revolution. It marks the demonstrations against the communist government, led by students, and the events that unfolded afterwards. It reminds Czechs of their fight for freedom and democracy, and is naturally a very important day for them. If you are in the city on this date, make sure to both show respect, and join the celebrations. Going back to my original point – factor this into your flight booking plans, and know that prices might be a bit up.
If you don't have a lot of time and are just looking into a magical weekend getaway, I promise you even this will help you get to know Prague and have a lot of fun. Let's start from your morning in the city.
Breakfast in Prague
What is breakfast if not a Trdelník and possibly a doughnut! Skip your go-to breakfast, you're on holiday now! Grab yourself a cup of coffee from the many coffee shops all over the city centre and go to this place for the best Trdelníks! This pastry is a kind of spit cake, named for the use of a cylindrical spit for its baking and it's made with layers of dough that is wrapped around it. Then, it's grilled and coated with sugar and a walnut mixture. Nowadays, some Trdelník shops are also selling them with fillings such as ice cream, but the original version is just hollow on the inside. If you're still hungry because, let's face it, you're going to do a lot of walking, hop into this beautiful and tasty doughnut shop that is family-run! These are the BEST doughnuts in Prague and besides a sugar rush, you'll get the best Instagram photos!
With a full tummy and a smile on your face, you'll want to visit Grotta. Grotta, just as the name says, is a cave in Grébovka park. And if you're not interested yet, let me tell you why it is extremely special. Grotta is an artificial cave designed by Antonín Barvitius and Josef Vorlíček at the beginning of the 19th century. The park in itself is beautiful and relaxing, but if you're looking for something with a little more of a je ne sais quoi, then Grotta is definitely the place to be! You'll be surrounded by intricate details on every wall which will appeal to two of your senses, your eyes will dance around the walls and ceilings but your hands will want to feel every texture too. It's a romantic, fairy-tale like place and if you're lucky to catch the sunset from behind the Grotta, you won't want to leave!
Exploring the City
However, if you decide to leave after sunset, you still have time to go to the Prague Municipal Library. This library is now showcasing an art piece by the Slovakian artist Matej Kren, "Idiom", a giant book tower, consisting of hundreds of carefully stacked books. The many different colourful book spines make it look like a rainbow from the outside, and the best part is, you can look at it from the inside too! The artist created a tear-shaped hole where you can put your head in to see all the different books and their pages. As if a visit to the library wasn't exciting enough, now you have "Idiom" to make you feel even more in tune with hundreds of books and stories.
After becoming a little tipsy with the smell of books, what about getting actually tipsy at the Ice Pub? Yep, you've read it right: Ice Pub! This pub is advertised as the coolest place in Prague – pun intended. Everything is made of ice: the walls, the tables, the bar and even the glasses! Bring warm clothes if you want to experience this pub because the temperature inside is kept at -7 degrees! If you forget your gloves, the pub provides them and a thermal jacket too! And if this doesn't tempt you, just know you'll be in Karlovy Lázně, THE biggest music club in Central Europe with its 5 different themed floors!
Are you really still craving for those summer holidays? Prague has everything you'll possibly need in autumn! I can already imagine the crunchy colourful leaves under your feet as you dance your way around the city looking for the best things to do! If these four suggestions have inspired you to take on a Prague adventure, you can also look into a company that will help you on the spot, and provide additional recommendations and suggestions for your stay. Give Prague my very best!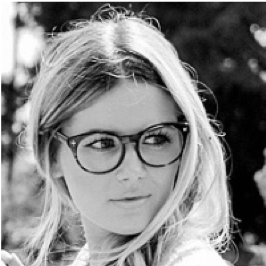 By Rebecca Brown
Becca is an interpreter and a traveler, always planning where to go next, or reading a travel book. You can find here on Twitter here, or read more of her work at RoughDraft.