A breakdown of every country in Europe and its plans to open.
When COVID-19 spread throughout the world, its impact on Europe spanned the entire continent.
While Italy was one of the first countries in Europe to become an epicenter for the coronavirus, its spread to neighboring countries and beyond led to weeks of lockdown and travel restrictions. In fact, overall, the world has recorded more than 8.8 million confirmed cases of COVID-19, 2.5 million of which are in Europe, according to the World Health Organization.
Now, months later, European nations are finally starting to reopen again, cautiously welcoming tourists on a phased basis.
On June 15, the European Union said countries within the Schengen area — a collection of 26 countries that don't typically have border controls between them — should start lifting border restrictions. On June 30, that expanded to more than a dozen non-EU countries starting July 1, including Australia, Canada, Japan, and New Zealand but did not include the United States as the country's battle with COVID-19 continues.
Here is a breakdown of every country in Europe and its plans to open.
Albania
Albania allowed commercial flights to restart on June 15 to Vienna, Belgrade, and Athens, however, only European Union residents are able to board these flights, according to the U.S. Embassy in Albania. This followed the opening of beaches connected to hotels on June 1 and public beaches on June 10.
In the meantime, Albania has reopened restaurants to outdoor seating, reopened gyms, pools, and cultural centers, and allowed shops to reopen with social distancing guidelines.
Albania, which happens to be one of the best countries for solo travel, is on the European Union's list of countries that should consider opening its borders to when it looks to lift restrictions on coming into the EU on July 1.
Andorra
To get to Andorra, visitors need to go through France or Spain, and therefore abide by the rules and regulations for those individual countries. On June 15, the Andorran government announced that tourists from the Schengen area could enter the country from France. Andorra will not require a quarantine for returning residents.
On June 1, Andorra (tucked in the Pyrenees Mountains and known for its winter ski resort culture) lifted prior restrictions on things like restaurants and hotels.
Austria
On June 16, Austria allowed EU residents — except the UK, Sweden, and Portugal — to enter without a medical certificate or quarantine, according to the Austrian National Tourist Office. Previously, Austria had opened its borders to Germany, Liechtenstein, Switzerland, Slovakia, Slovenia, Czech Republic, and Hungary on June 4.
Currently, foreign citizens cannot fly into Austria from a non-Schengen area country.
The easing of border restrictions comes after Austria reopened restaurants and museums on May 15, as well as hotels on May 29. Austria has also implemented a process to test hotel employees for the virus in an effort to assure tourists of a safe environment.
Those flying into Vienna International Airport can undergo a COVID-19 test upon arrival to bypass the country's mandatory two-week quarantine.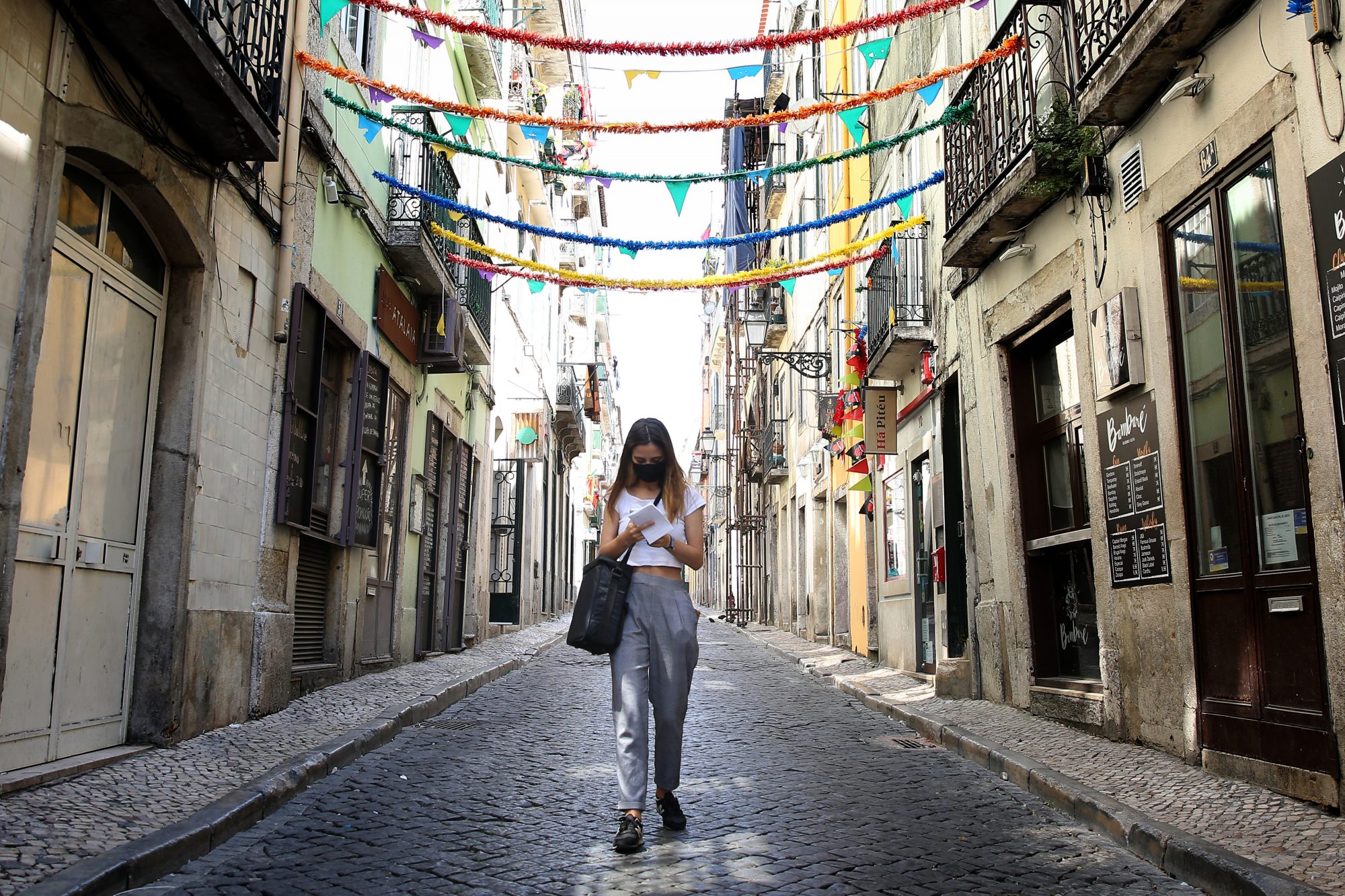 Belarus
Belarus requires any foreign citizens arriving in the country to either come with a negative COVID-19 test issued within 48 hours before arrival or quarantine for 14 days, according to the U.S. Embassy in Belarus.
In addition, temperature screening measures are in place at Minsk National Airport and travelers entering Belarus are asked to tell border control officials if they have visited a country where COVID-19 is currently circulating.
Belgium
Belgium opened its borders for travel to and from the European Union, the UK, and Schengen countries Switzerland, Liechtenstein, Iceland, and Norway on June 15, according to the government. Belgium requires travelers from outside the Schengen area to stay home for 14 days and practice social distancing, according to the U.S. Embassy in Belgium.
On June 8, the country lifted restrictions, allowing people to have contact with 10 people outside their family (or an extended personal bubble) and restaurants and cafes have been allowed to open with waiters wearing masks. Nightclubs, however, will not be allowed to open before the end of August.
Bosnia and Herzegovina
Bosnia and Herzegovina lifted entry restrictions for citizens of Croatia, Serbia, and Montenegro, according to the U.S. Embassy in Bosnia and Herzegovina.
Restaurants and most other businesses in the country are open with social distancing guidelines, and masks should be worn when social distancing is not possible, the embassy noted.
The EU has recommended lifting travel restrictions on visitors from Bosnia and Herzegovina on July 1.
Bulgaria
On June 15, Bulgaria started requiring most foreign nationals to quarantine for two weeks when entering the country, according to the Bulgarian Ministry of Health, but has since lifted that on several countries, including Iceland, Norway, Switzerland, and Belgium.
Most U.S. citizens are not allowed to enter, according to the U.S. Embassy in Bulgaria.
On June 1, Bulgaria allowed restaurants, drinking establishments, and coffee shops to reopen indoor areas, and extended that to nightclubs on June 15. On June 23, the country made wearing masks in most indoor public places mandatory.
Croatia
Croatia is in not allowing non-EU citizens to enter until at least July 1. Croatia has lifted restrictions for residents of the Czech Republic, Hungary, Austria, Estonia, Latvia, Lithuania, Poland, Slovenia, Germany, and Slovakia, according to the Croatian Ministry of Interior, and allowed them to come in without having to provide a reason. Citizens from Spain and France are banned.
Croatia has distancing recommendations in place for things like museums and performances.
See the rest here.