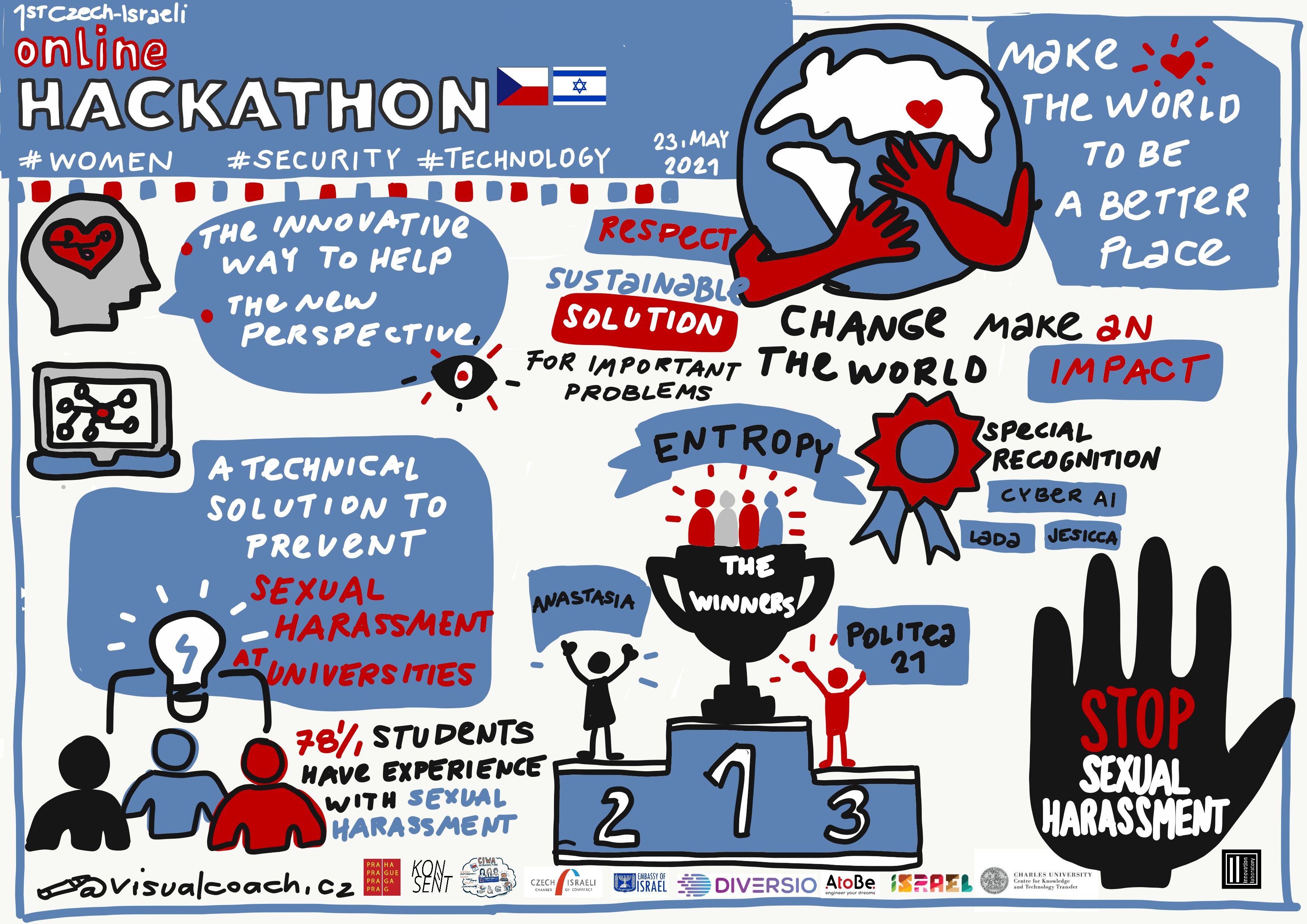 What does Dominik Feri (a Czech MP who resigned due the accusation of sexual harassment), war in Gaza and Covid-19 pandemic have in common?
Today's world is known as a VUCA world. A world that is volatile, unpredictable, complex and ambiguous. Imagine you as an individual preparing an event that has more than 50 participating actors on Czech side only. Imagine an event dealing with an important societal issue that gets criticized both from the left and right. Imagine the timing that cannot be postponed due to many factors, yet the time factor is important and constraining at the same time. Such were the circumstances of the 1st Czech-Israeli virtual hackathon.
And despite everything, the event turned out incredibly well.
As my Israeli partner, Tiferet Solomon-Sadan, CEO of the Blender at Hadassah Academic College said, "The beauty in hackathons is the opportunity to turn dreams into reality. For me, we are one step closer to turning my dream of a safer-better world into a reality. We had eight wonderful teams from each country, each bringing their own unique flavor to the blend, and together creating relevant, necessary solutions for our society. Together with the guidance of the mentors, who too came from diverse backgrounds – technological and social – the teams exacted their ideas and reached a point that we can now help them develop further into initiatives. I believe this is the first of many collaborations with our dear Czech counterparts, and the beginning of a wonderful journey for the participants of the hackathon. May we always be blessed to work on subjects that make the world a better place."
"Dream big", said Shimon Peres. In 2018 and 2019, I organized two Women Entrepreneurial Missions from the Czech Republic to Israel. Then coronavirus came. I kept wondering how to keep bridging the two nations and include young people at the same time during the lockdowns. Organizing a hackathon seemed a perfect idea to fit the new world where we all went "zoom-line".
Starting in February of this year, thanks to the Israeli Embassy in Prague, I was connected to two amazing ladies sharing similar driving energy, Tiferet Salomon-Sadan from the Blender, Hadassah Academic College and Odelia Toledano, from AtoBe Accelerator at Azrieli Academic College of Engineering.
We started to work on the preparation. Little did I know how controversial and truly explosive the theme and times ahead would come.  The Czech teams tackled the issue of Respect at Universities, the Israeli teams addressed the issue of Violence Against Children. I am grateful to Czech NGO Konsent for being brave enough to become the content partner of the hackathon.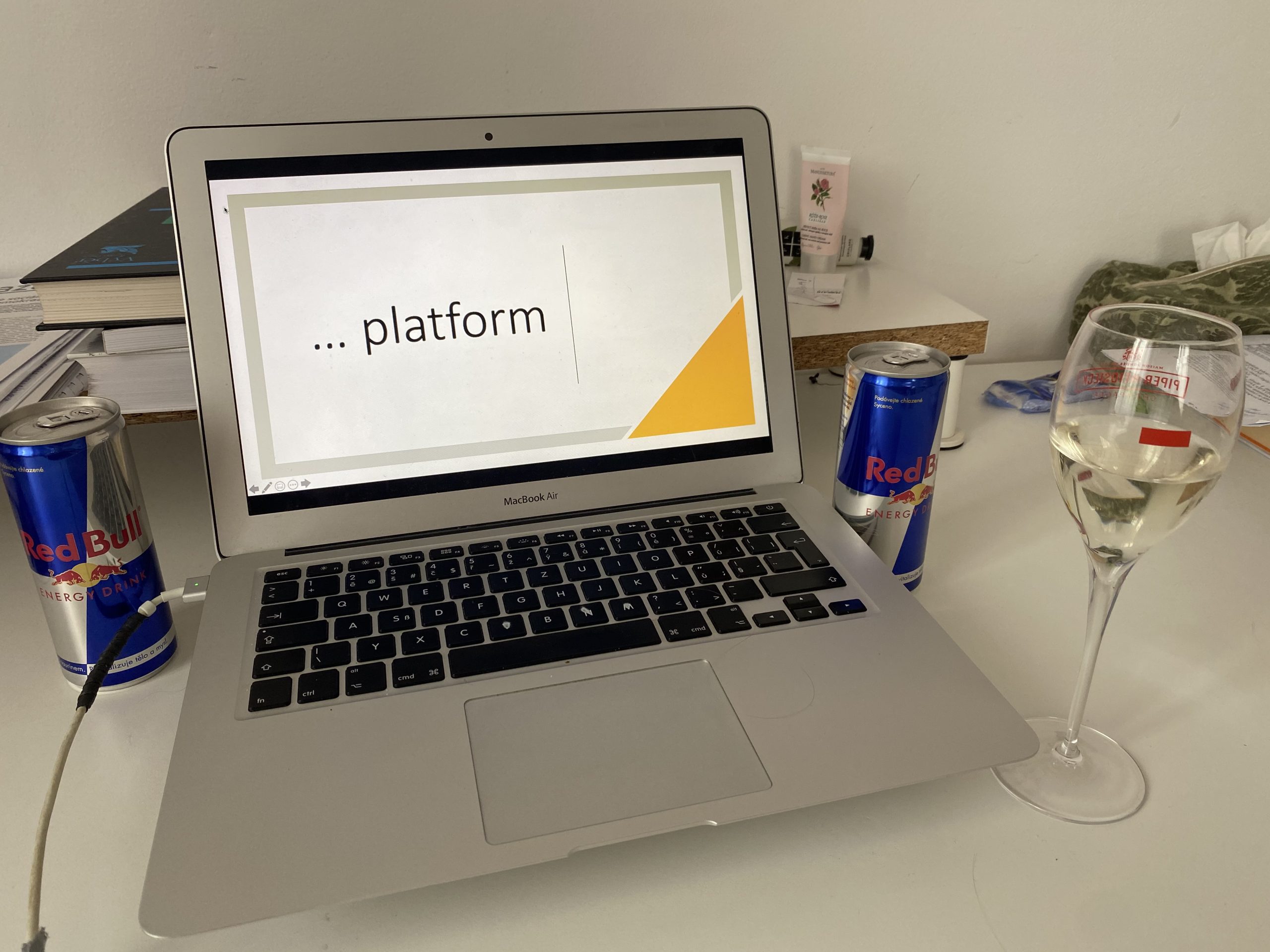 Searching for partnerships on the Czech side turned out to be a challenge. Many corporations and senior leaders turned down the theme as "too difficult." Both men and women, dismissed the topic of respect at universities as a non-relevant "pseudo-liberal topic" of "young spoiled generation". Being a mother of a teenage daughter closely following the situations at Czech universities, I knew the reality is different.   And the new generation does not want to settle for what my generation had to. At the same time, I was approached by many individuals, praising me for addressing the issue. Many shared their experience.
Later on, when the conflict between Hamas and Israel erupted, the criticism of the Israeli government so pertinent among the young population, had influenced the content and debates, particularly on social media. Magazines did not want to publish anything that had something in common with Israel and social media posts got immediately "hijacked" by supporters of Hamas movement.
But in spite of it all, eight Czech teams and eight Israeli teams took part in the 1st Czech-Israeli hackathon on social affairs. All teams submitted their work, showed the genuine interest of students and is unprecedented.
On the Czech side, 30 students and young people participated, together with 13 experienced international mentors and three expert judges, represented by Danuše Nerudová, Rector of Mendel University, Philip Staehelin, Founder of DOT Glasses and Zuzana Rathouská, a project manager at Konsent.
Sara Polak, a Czech leading AI expert, was in charge of running the hackathon. The launch of the hackathon marked also the opening date of the Paioneers Community at Prague Paralelní Polis. Participants, both Czechs and Israelis, were invited to use the coworking space to further develop their ideas.  Daniel Meron, Ambassador of Israel, visited the launch in Prague and then attended the virtual final ceremony.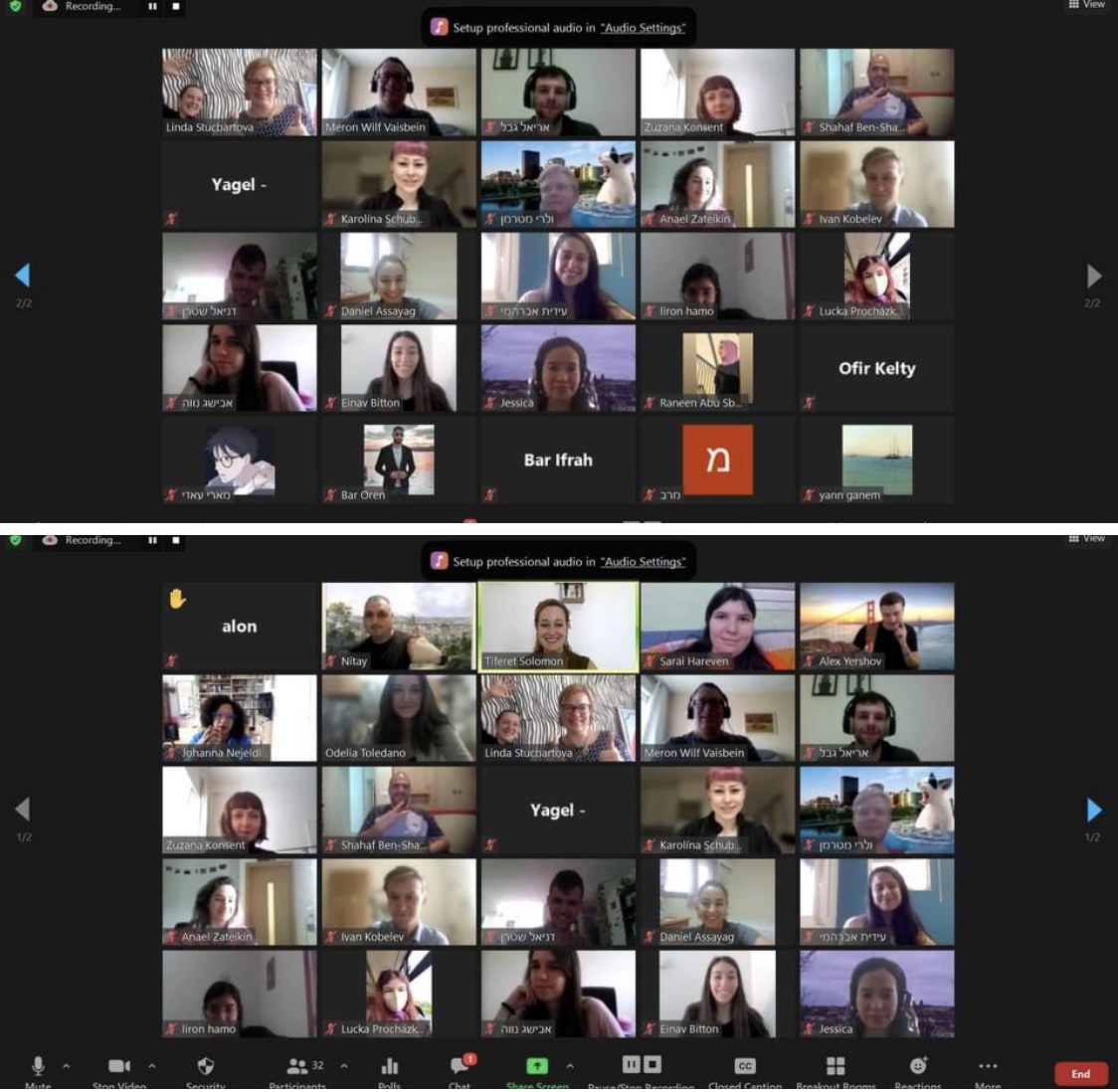 It was wonderful to witness the 1st Czech-Israeli Hackathon that took place despite the challenges that the pandemic has brought us. The Embassy of Israel in the Czech Republic was pleased to support this project for many reasons. This hackathon combines unique aspects such as enhancement of the Czech-Israeli cooperation within the young generation, promotion of innovative thinking and on top of that focus on women empowerment and violence against children. I believe, that the ideas and solutions created during the hackathon have a great potential to contribute to a better and safer society.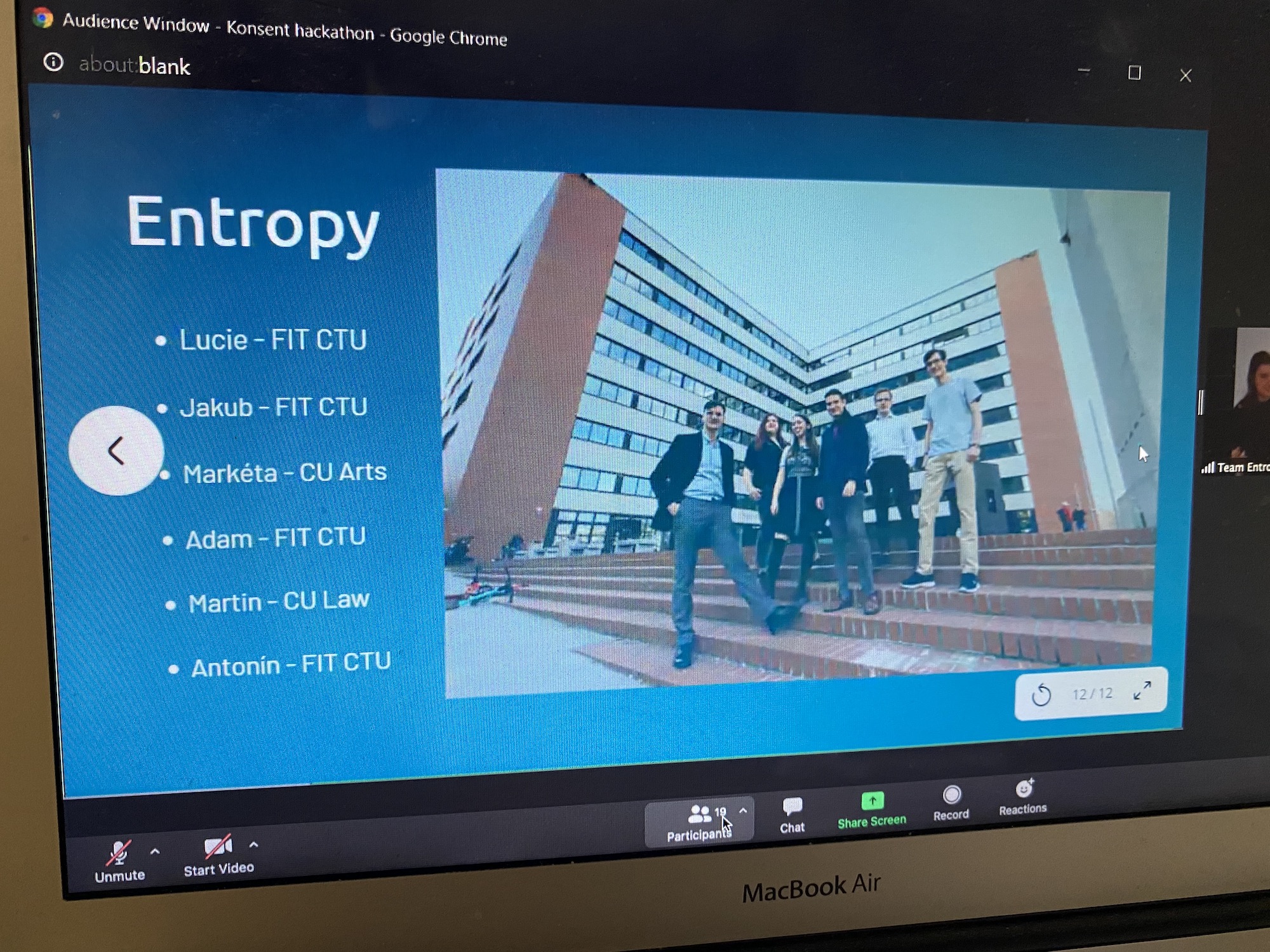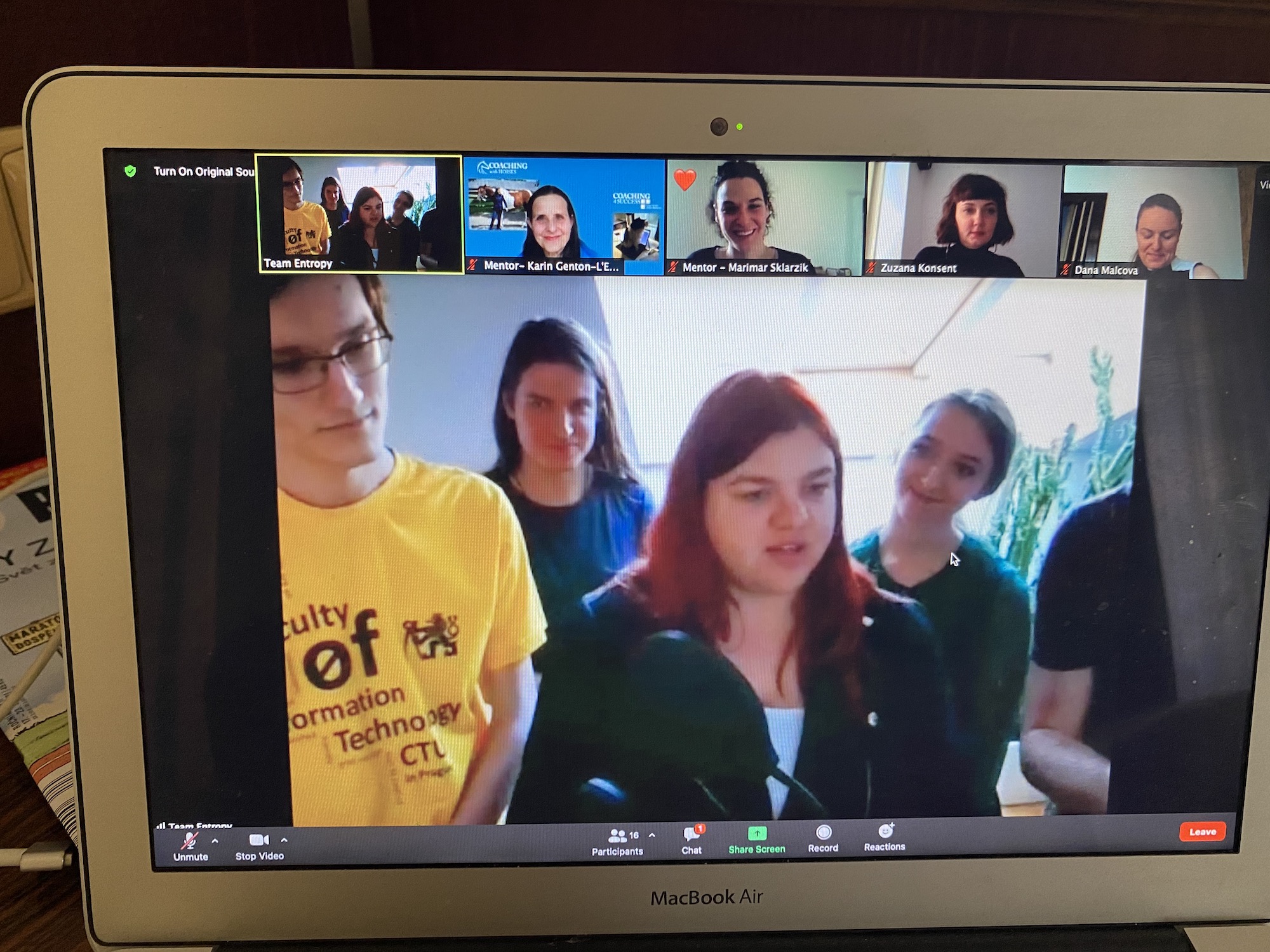 Entropy, the winners, were the joint team of students from Czech Technical University and Charles University students. They presented a comprehensive app that would involve AI and machine learning to address the issue of sexual harassment. Anastasia Syrota, awarded 2nd place, presented Safe Uni App. She said:  "Thank you so much for this wonderful opportunity. It was a very productive and inspiring event."
The third place was awarded to Project Politeia 21, who discussed the issue of morality in virtual reality. It is a platform designed to teach consent.
Two special recognitions were announced. CyberAI team who discussed digital self-defense and stressed the importance of cybersecurity. And the award went to the youngest participant, Lada, 17 years old, who signed up as a high-school student.
There was a mutual collaboration between the teams, as Czech teams used the expertise of Yehudit Sidikman, founder of ESD Global.  Israeli teams worked with Oliver Laryea, a Czech startupist and a pitch expert, to get mentoring for final presentation.
On the Israeli side, 8 teams, 15 mentors and 6 judges participated. The winning team – Fisherman suggested using existing database, machine learning and artificial intelligence to identify suspicious pedophiles, "fish" them out and send an alert to the authorities with a call to action recommendations. The second winner is "Big Bro", a chat platform which connects young kids with student volunteers who act as a big brother and answer their anonymous burning questions. The third winner, XROGATE, is a virtual reality technology application designed to be a therapeutic tool for victims of sexual assault. And the last, fourth winner, Tiny Art, uses children's drawings to analyze if they suffer from sexual assault, harassment or violence.
Marimar Sklarzik, a mentor of the winning team, remarked: "I wanted to express my gratitude for having been part of this great event. It has been a while since I have seen so much enthusiasm within young people to work for a better and safer environment and to decisively taking action to make a change." Dana Malcová, also a mentor, noted: "It was a privilege to participate in such a unique international event aimed at creating safe environments for university students and employees – by combining technology & innovative thinking. I am amazed by the quality of presented solutions and am looking forward to see these ideas implemented."
Thanks to all mentors and jurors who made the event possible.  You were incredible.
Namely Katalin Ertsey, Karin Genton l'Epée, Valery Senichev, Vanda Horáčková-Seidelová, Oliver Laryea, Dana Malcová, Nicole Vavrecka, Marimar Sklarzik, Athziri Morene Romo, Ivan Kobelev, Jamie Freeman, Yudit Sidikman. 
Big appreciation to supporting institutions, CEVRO Institute, Charles University Innovation Lab and the City of Prague.
Thanks to Petr Kovařík and Pražská čokoláda, Rotary Club Prague International represented by Gerry Tipple and Roman Straub for donating the wine, thanks to Hana Fořtová for Frusack and support. 
Any good hackathon provides not only solutions, but also a follow up. Thanks to Magdalena Radova from Tilia Impact Ventures for meeting the winners and guiding them further. 
The next day after the hackathon was over, Dominic Feri, a prominent young member of Czech parliament, for many young people a relevant role-mode in politics, resigned. The press published testimonies of several young women, accusing him of sexual harassment.  However, there was no app or a system for filing a claim and report such behavior.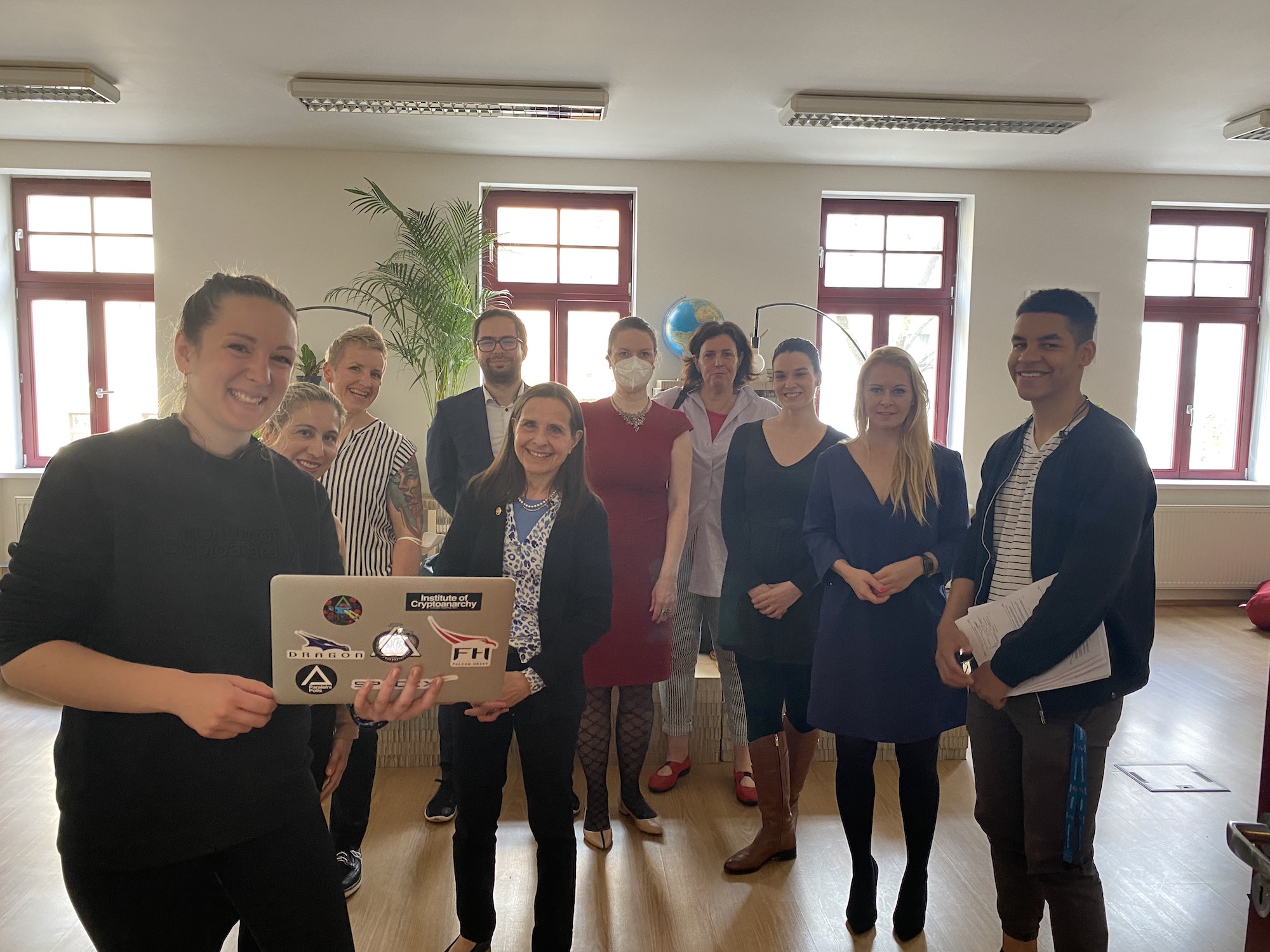 In case you missed this event and you still consider violence prevention education relevant, please join me for the VPEC (Violence Prevention Education Conference), which will take place in Prague from October 8-10, 2021. Even though the pandemic has caused the cancellation or postponement of many events, VPEC 2021 will be held in person and be available virtually.  You will be able to meet and to train Empowerment Self-Defense with one of the hackathon mentors, Yehudit Sidikman.
Yehudit is committed to making Empowerment Self-Defense training accessible worldwide.  Currently, there are more than 163 ESD Global graduates in more than 40 countries.  And at the end of 2021, I plan to launch an ESD program in the Czech Republic. She is also bringing an innovative ESD training app, available for training at home.
And many thanks to my publisher, Benke Aikell, Czech and Slovak Leaders, for being the media partner!
By Linda Štucbartová