Petra Novotná,
Head of brand strategy and marketing communication in Slovak Telekom. Experienced manager forming one of the biggest brands in Slovakia with passion to help people to develop their own abilities and talent so they can become successful.
Petra is leading a team of creative people who are responsible for brand strategy and marketing communication. This type of work would not be successfully developed if managed by directive leadership.
"What is crucial is not to kill what is natural in creative people. It means to trust them, let them make mistakes, not limit their freedom… "
Miriam Kittler,
Experienced manager, specialist in advertisement, strategic consultant for marketing and sales, business and life coach. 25 years of experience in media, marketing and sales business, forming and managing sales at two of the biggest radio stations in Slovakia. Passionate for self – development. In area of Coaching, earned the designation of Associate Certified Coach (ICF).
"In the advertisement and sales business, the easy solutions are the best ones."
Women are powerful agents of change, and the far-reaching benefits of diversity and gender parity in leadership and decision-making are increasingly recognized in all spheres.
A McKinsey study showed that organizations with women holding at least 30% of leadership roles were 40% more likely to have sustained, profitable growth.
Peace agreements are 35% more likely to last at least 15 years if women leaders are engaged in their creation and execution.
The skills many women brought to the workplace include the ability to build strong relationships across levels, a bias for communicating directly as opposed to up and down a chain of command, a preference for leading from the centre rather than the top, and a comfort with diverse perspectives instilled by having held outsider status.
This is not to suggest that all women — or all men — lead in the same way, but rather to recognize that the skills, attitudes, and behaviours that men and women bring to the workplace have been formed by their often very different life experiences.
Well-led organizations seek leaders who combine decisiveness with the ability to cultivate relationships broadly, motivate and inspire, collaborate and listen, communicate directly and across levels, and nurture others while excelling at their own jobs. That all reminds me one of the strongest skills – the capability to incorporate coaching in the leadership.
Today, two great women are interviewed– two ladies, who are successful at all sides of their lives. They both are working in business where the creativity counts more than anywhere else and where leading the teams has special requirements. And – guess what is one of the crucial experiences that made them successful?
Please, enjoy what they are sharing with us and feel free to be inspired 🙂
You and coaching, or, WHY coaching?
Petra
Coaching saved me from burnout, as I was always working hard and a lot. As I have being working on my self-development for years, I had a few coaching sessions and that was the moment I started to think deeply about myself. Being thrown out of my comfort zone, I could easily spot many important things and became a fan of coaching immediately, even though I wasn't in any managerial job position yet. Thanks to coaching I have taken better care of myself – setting boundaries, learning how to handle various issues, how to accept difficult situations, etc. Only those who have treated themselves, can be treating others. One of the most important outcomes from my self-coaching is the awareness that it is ok when I make mistakes. When I see someone inspirational, I ask myself, what can I learn from them? When I see something that irritates me, I ask myself: what is it telling me about myself? And, even though it is not easy, I am also able to ask for help, and it is extremely important, particularly in a leadership position.
Miriam
Coaching helps people to become aware of what they don't need after all. I practice self-coaching occasionally, sitting quietly and asking myself various questions – having a rendezvous with myself.
As I also work in consulting, I found out that coaching skills are a really huge advantage for a consultant. I remember well the situation, when I was asked for several consultancy sessions in a company in Ukraine. When I started to talk to the team, I was supposed to give them advice, I just got the feeling that another approach was needed. If I told them, what products were the best for them, they would just accept it. But I wanted them to like the products they were supposed to work with. So, I decided to provide them with coaching instead of consulting. And it worked perfectly for them.
Petra's Desire for Harmony
Harmony makes me happy. I am able to be assertive, critical and business goal oriented, but I work on addressing potential sources of conflict in advance, so a lot of my energy is saved. I try to have a positive influence not only on my direct reports, but also on other team members. The effort you put into employees, into their talent, will be paid back to you tenfold.
When I take part in interviewing applicants for a position in my team, I always consider if there will be harmony with the whole team. Because the expert's knowledge is learnable within several weeks (if you are clever) but building good relationships with open-minded, creative colleagues is only possible if there is harmony between them and the current team members.
Miriam's "Corona Coaching"
When the first wave of the pandemic started, the panic was all around us. I started to implement coaching questions at my team meetings, and it was so helpful and successful that my people asked for the meetings, so we had it on a regular basis, every week. My people were expending all their emotional energy. They asked questions such as what anxiety means to them, what was taken from them, what had happened, but also where they want tobeattheendoftheyearandhowtohelp themselves to reach it… People looked like they were lighting up with joy after being hit with a cold shower. We called these meetings "Corona Coaching" internally (smile). Inspired by this "best practice", when I was asked for help by my clients – managers of teams or owners of small companies, I provided them with "Corona Coaching" as well and it worked, again. Impact on teams and on every single member, was fantastic.
After a half year from the moment when the pandemic expanded to Europe, one of the most common topics in the media world is how to make businesses run again. It is no wonder, as the media industry slowed down by 30% – 50%. It is just a few companies in this business where no changes had happened. My experience is that managers are extremely tired and when they are considering whether to quit their businesses, coaching helps them both to get an answer and to be empowered. I think there is a vacuum in the area of knowledge about "what to do now", "where to find clients", "how to set up procedures within new conditions" and so on.
Team Coaching is defined as the art of facilitating and challenging a team to maximize its performance and enjoyment in service of meaningful organizational goals. What is your experience with team coaching?
Miriam
What I have experienced in big teams, is feedback received by questionnaires. I call it Manager's Mirror". I used to request my teams to fill them out twice a year. There was about 20 to 30 questions such as "how do you feel when heading to the office?", "what do you think about your performance, about your colleagues' performance?", "what would you change about your manager's approach?", "what product would you create?" As you see, the questions are open, stimulating people to think a lot more than usual – and that's why it works very well. Coaching questions help people to open their hearts, to have big ideas that you can work with further.
The other benefit of team coaching is that if a manager is pigeonholing their people, he or she is better able to value them and see a more truthful and authentic view of them which allows a more collaborative environment.
Petra
My first team coaching was during some big changes in our company and there was a drastic increase in the size of my team. The goal was to identify hidden problems. It was about four hours of thinking about various issues, trying out new roles – some of them had never been able to identify the problem at all.
I am sure that my role is to create the atmosphere where my people will be blossoming and will feel good. Because when they are allowed to grow, I am growing with them, as well.
Thank you for inspiring us, Ladies.
We will have a more detailed look at team coaching as a great tool for teams and their development, in one of the next Czech and Slovak Leaders magazine issues.
https://womendeliver.org/womensleadership/
https://www.strategy-business.com/article/The-evolution-of-womens-leadership?gko=35543
https://connectamericas.com/content/6-features-define-female-leadership-0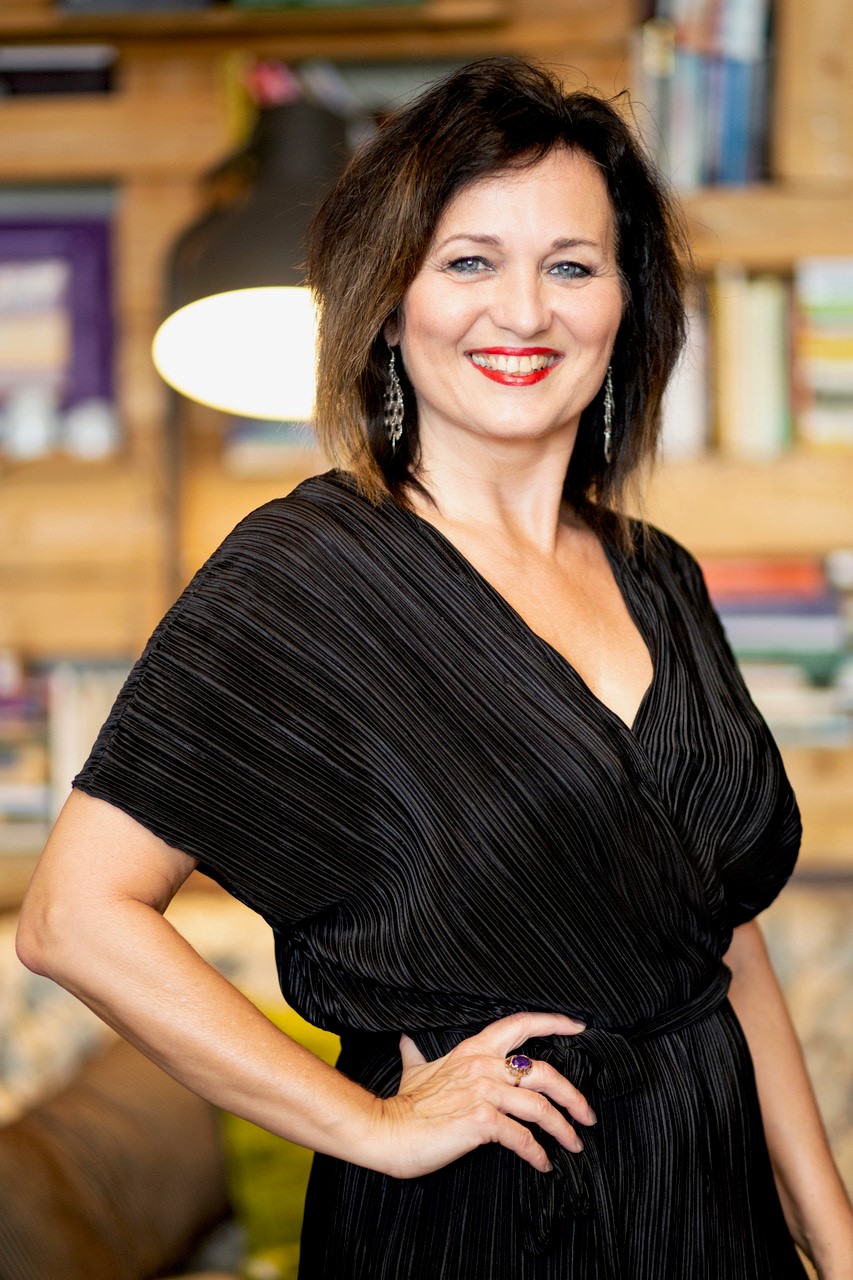 By Ingrid Schostoková,
Business & Life Coach from topcoach.sk