Text: Rodrigo Schmidt, Productos Latinos and Martina Hošková; Photo: Archive
Mendoza and Malbec are a marriage made in heaven
The world already knows and appreciates Argentine wines. Malbec, a purple grape variety used to make red wine, is surging so much in the country that it has become a national variety of sort. The grape was rediscovered in the late 20th century, as the Argentine wine industry shifted its focus from jug wines to premium wine production for export, with the Mendoza region continually representing the heart of the winemaking industry in Argentina.
A popular but unconfirmed theory claims that Malbec is named after a Hungarian peasant, who first spread the grape variety throughout France. However, now it is Argentina, and the Mendoza region in particular, that is internationally recognised for producing varied and unique expressions of Malbec. Here, in the foothills of the Andes Mountains, between 800m and 1500m elevation, is where Argentina's most highly rated Malbec wines originate from. While in France Malbec suffered due to unfavourable climate conditions such as winter frost or periods of rainy weather, the high-altitude zones of the Mendoza region offer everything that this grape needs to thrive wonderfully: an increased intensity of sunlight, no temperature extremes, well-drained sand-over-clay soils, and a developed irrigation system for semi-arid desert conditions.
Top-quality farming is a critical factor in making prime wines
When you look at a wine bottle label, what information will you typically get? It may be an umbrella brand, estate, variety and vintage, and appellation. The umbrella brand or the winery's name communicates the producer's unfailing quality guarantee. Every enterprise has a story to tell, and I would like to share the story of Viña Cobos winery, established in 1998 and recognised today for its mastery in producing world- class wines in Mendoza, Argentina.
The founder of Viña Cobos, American winemaker Paul Hobbs, is celebrated for his status as the pioneer who played the leading role in launching Malbec's rise to fame, and for his contribution to helping elevate Argentina to the world-class wine region stage.
Today, Paul is the owner / winemaker of 7 wineries across 4 continents, namely in California, New York state, Mendoza, Cahors, Armenia, and Galicia. In 2013, Forbes Magazine called him the Steve Jobs of the wine industry.
In Viña Cobos, they continuously explore the terroir in Mendoza, and seek to apply the best practices according to the specific nature of each vineyard. Finding the right location for planting a vineyard is only the first step of a very long process. Extremely precise farming techniques are critical to maximize the potential of each property, and to finally reflect it in very special wines. The Viña Cobos team believe in non-invasive production, constant interaction with the vines, minimal intervention in the cellar, and strong attention to every detail. They are leaders in the concept of micro terroir, thus ensuring the highest possible authenticity of their outstanding wines. Furthermore, they acknowledge the key importance of sustainable management, achieving synergy between man and nature, and understanding each vineyard wholly.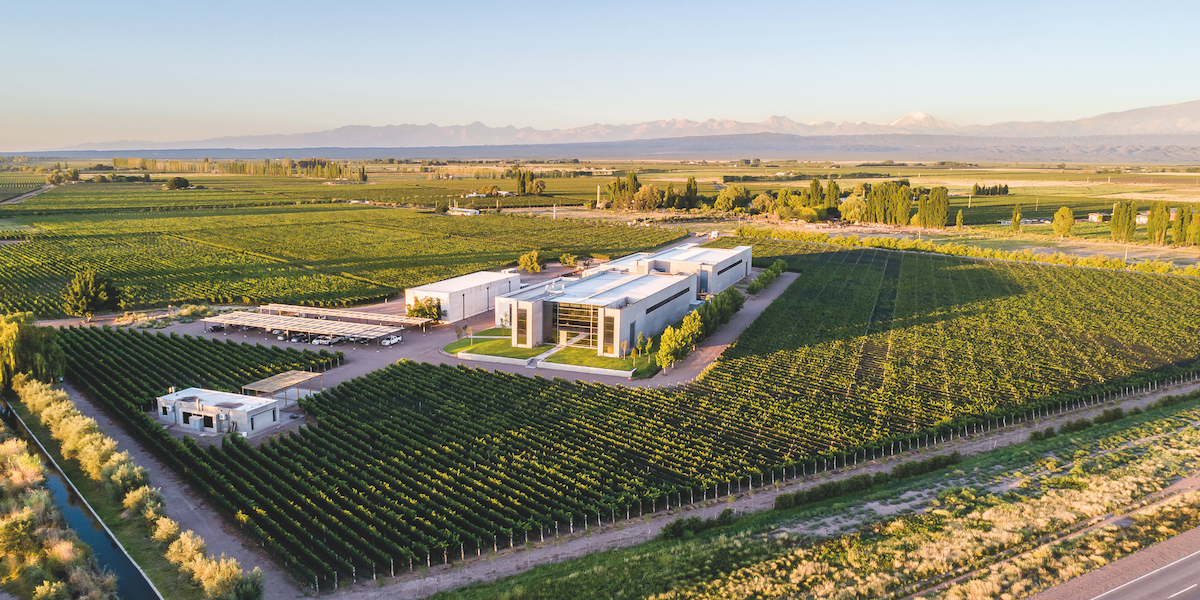 Meet the first wine awarded 100 points in Latin America
As you already know, Viña Cobos makes wines that are authentic expressions of the different terroirs of Mendoza, Argentina. The wine portfolio of Viña Cobos is led by Cobos Malbec, an Argentine icon – the flagship to the world. Cobos Malbec Marchiori Estate 2011 was the first Latin American wine to obtain 100 points by famed wine critic James Suckling, followed later by 100 points for Cobos Malbec 2017. The portfolio is completed with Viña Cobos Vineyard Designate, Vinculum, Bramare, Cocodrilo, and Felino.
At the end of March the Cobos wines launch will take place, with the support of the Embassy of Argentina in the Czech Republic and Gran Fierro restaurant in Prague. The event includes the tasting of 6 different wines and food from Gran Fierro restaurant. See more at www.granfierro.cz.
---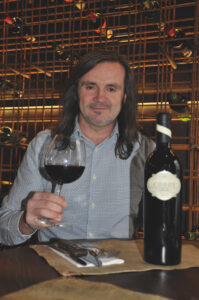 Rodrigo Schmidt is a co-founder and co-owner of Productos Latinos s.r.o., a company focusing on importing and selling wines from many countries in the Czech Republic. Productos Latinos sells wines to restaurants, bars, pubs, cafes, caterings, and through their e-shop to individual customers. See more at www.merkenwine.cz.